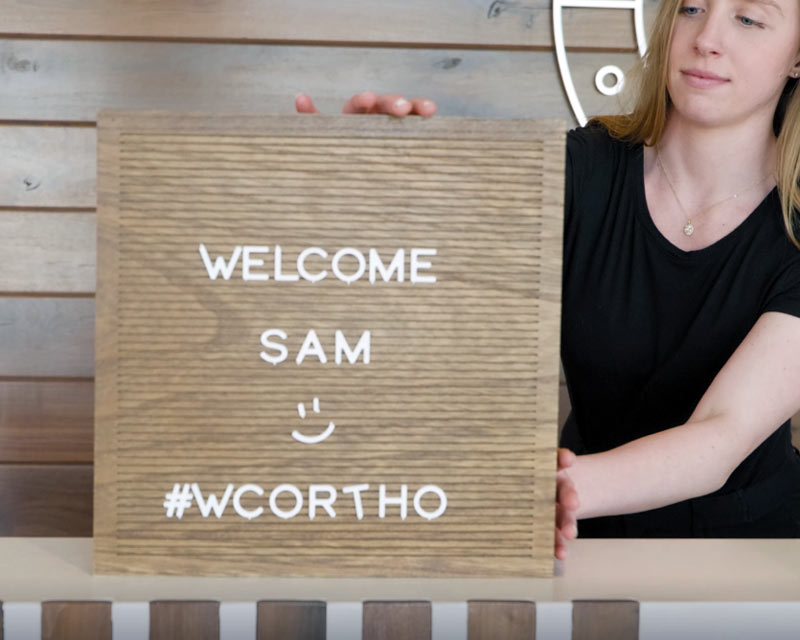 Your smile is unique! Here at WestClay Orthodontics, we pride ourselves for tailoring each treatment plan specifically for each patient. We know how important your smile is to you, so we make sure to understand your goals to create a plan specifically for you.
During your complimentary consultation, we will take photos and a 3D x-ray to aid in diagnosis, evaluate your specific dental needs, go over what type of orthodontic treatment would suit you best, and all that you can expect from start to finish! We will create a comprehensive treatment plan that's designed to give you your dream smile!
If you're ready to get started, call WestClay Orthodontics today at (317) 593-1400 to request an appointment. We can't wait to meet with you!
Components of an Orthodontic Consultation
You've taken the first step in your smile journey and we couldn't be more ready to help you along the way. Once you've arrived at our Carmel orthodontics office, we'll show you around, introduce you to team members, and assess any areas of concern regarding your teeth and jaws.
Dr. Davila and Dr. Hani will take the time to explain every detail and answer any question you or a guardian may have. Above all else, we want patients to fully understand what's being recommended in terms of treatment so no one's left in the dark.
During your consultation, our orthodontists will:
Review your dental and medical history forms.
Conduct a complete oral examination with X-rays to determine the ideal treatment type.
Create a treatment plan with your (or a guardian's) input.
Discuss financial information, insurance options, and payment plans.
Next Steps After Your Consultation
As the initial consultation draws to a close, our orthodontists will share their final thoughts with you. That will ultimately be centered around whether we recommend traditional metal braces, or a more discreet option like Invisalign® aligners, InBrace®, and ceramic braces.
We'll also set up your first appointment should you decide to pursue the treatment we recommend. Please let us know what times or days are most convenient for you and we'll do our best to accommodate your schedule.