4 Major Benefits of InBrace®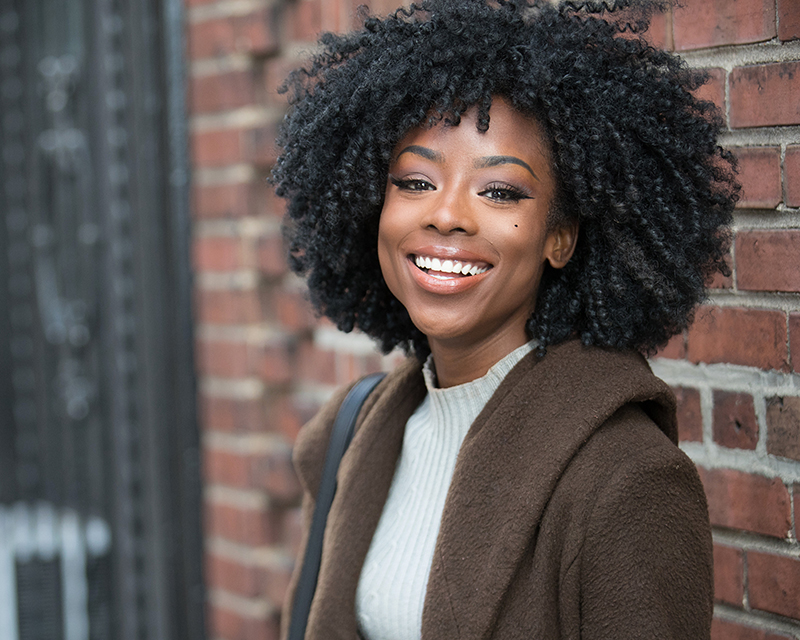 Never before have there been more options available for people wanting to straighten their teeth. Even better, so many choices are discreet if visible metal isn't your thing. One of those offered by our Carmel, IN, orthodontists is InBrace®.
Here are 4 advantages to wearing InBrace compared to other forms of orthodontic treatment.
What Is InBrace?
A type of lingual braces, InBrace is a recent technological advancement in the world of orthodontics. It relies on a custom Smartwire™ that's placed on the backside of your teeth and applies a constant, yet gentle force day and night. Over time, the auto-pilot nature of the wires moves your teeth into position just as planned.
There are no sliding brackets and the wires aren't like you'd expect. Instead of being a straight metal wire like with traditional metal braces, each Smartwire is made from shape memory alloy or nickel titanium and is curved to dip down to the gum line where one tooth meets another.
Both Dr. Davila and Dr. Hani recommend trying InBrace if you are less enthused about your facial appearance changing because of braces on your teeth. Feel free to contact our Carmel, IN, orthodontics office today to further discuss details and find out if InBrace is right for you.
Choosing InBrace Allows Patients to Enjoy:
1. A Hidden Appearance With the Same Results
Depending on your profession or just personal preference, the "brace face" look may not be something you're into. Fortunately, InBrace is here to help keep your smile straightening journey concealed from everyone but our WestClay team.
Much like Invisalign® clear aligners, InBrace is hard to see and not obvious. Where the two differ is what's involved treatment-wise. For instance, Invisalign uses nearly-there aligner trays to straighten teeth while InBrace does not. However, both options do effectively correct crowded and misaligned teeth as well as common bite issues.
2. Little Change to Their Oral Hygiene Routine
Let's be honest, brushing teeth with braces takes some practice. It's not impossible, but it can feel a little off at first until you adjust. You don't need much, if any, practice when wearing InBrace and that's thanks to the overall design.
As mentioned before, the Smartwires that work to reposition teeth are not straight. They feature loops and curves which when applied, allow patients to continue flossing like normal. There's no need for a floss threader in your daily routine. Brushing is also relatively straightforward although you will have to be slightly more careful.
3. Slim, Comfortable Components
Lingual braces are not always the most pleasant (at least at first) because of where they are in your mouth. Patients who've chosen them often have to overcome the obtrusive feeling of the brackets and their ability to irritate the tongue.
InBrace also features components on the backs of teeth, but the slim-fit bracket system used to anchor the Smartwire cuts down on that bulky feeling. Together, the brackets and wires also move teeth specifically how you need them to with less friction.
4. Smartwire Capabilities
Behold the trademarked Smartwire and all its glory. Seriously though, it is something that has revolutionized the way orthodontists, like ours, treat patients. For example, the Smartwire itself is pre-programmed using computer modeling and AI algorithms to accomplish your dream smile.
In short, this means shorter, less frequent appointments due to continual self-adjustment. There are also no tray refittings or monthly tightenings needed. Most patients will only require 2-3 wire changes from our orthodontists throughout the course of their treatment.
The wire technology also allows for the most efficient tooth movement. Thanks to this, you may wear InBrace for less time than if you chose regular braces or Invisalign. While it can take 12 to 18 months for Invisalign treatment to wrap up, some InBrace patients are able to finish in 8 to 18 months.
Give Our Office a Call
Ready to learn more about how InBrace would work for you? Our orthodontists in Carmel, IN, are here to answer your questions and put you on the path towards your best smile. Call WestClay Orthodontics today at (317) 593-1400 to request an appointment. We look forward to seeing you!