Orthodontic Myths: What's Fact and Fiction?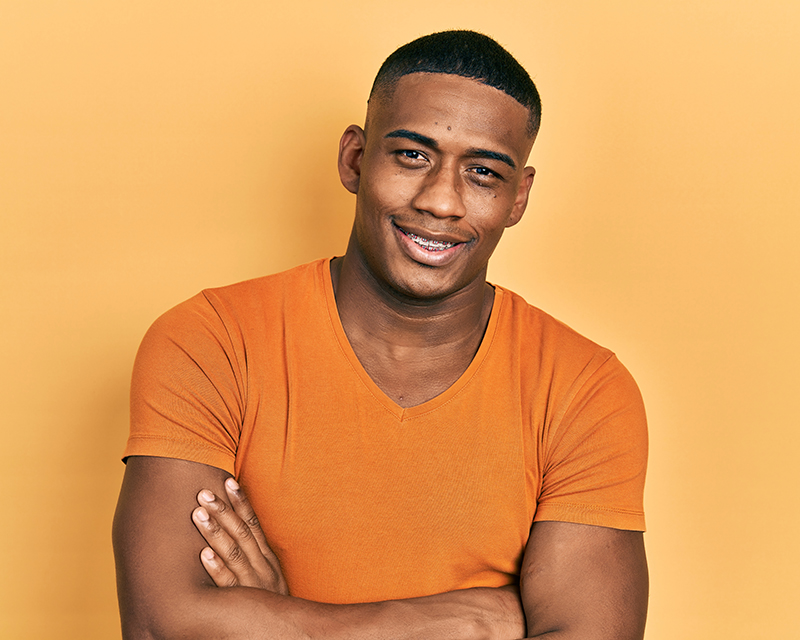 Opinions can often be very convincing if they're presented in a certain way. Many about orthodontics have been spread throughout the years so much so that a not insignificant number of patients believe them to be facts. Our Carmel, IN, orthodontists are here to challenge those very myths.
Here are 5 common misconceptions regarding orthodontic treatment and the truths you should know.
Myth #1: Orthodontic Treatment Is Only for Children and Teenagers
While it is true that orthodontic treatment often begins when patients are younger due to jaw growth still happening, it doesn't mean that adults cannot also benefit from orthodontics. Dr. Davila and Dr. Hani warmly welcome patients of all ages!
In fact, an increasing number of adults seeking orthodontic treatment are doing so to improve their smiles and correct misaligned teeth. Thanks to advancements in orthodontic technology, there are various options available that are discreet and convenient for adult patients like Invisalign® clear aligners or InBrace®.
Myth #2: Orthodontic Treatment Takes Several Years to Complete
The length of orthodontic treatment varies depending on the complexity of an individual's orthodontic needs, their age, and the type of treatment chosen. While some cases may require more time, many orthodontic treatments can be completed on average within 1-3 years.
It's important to remember that everyone is different. For example, a patient who has minimal crowding and chooses clear aligners is going to finish treatment quicker than someone with metal braces who has a severe bite issue and needs orthodontic surgery.
Myth #3: Orthodontic Treatment Is Extremely Painful
Sure, it's normal to experience some discomfort or soreness when braces are first applied or adjusted. Clear aligners are not much different and can feel tight or slightly uncomfortable when first worn. However, orthodontic treatment should not be excessively painful for long periods of time.
Progress in orthodontic technology over the years has made treatment more comfortable than ever before. Orthodontists like ours can also provide tips and techniques to alleviate any temporary discomfort during the adjustment phase. If needed, over-the-counter pain relievers can be used as well to manage any mild soreness.
Myth #4: Orthodontic Treatment Poses Significant Health Risks
Orthodontic treatment, when performed by a trained and qualified orthodontist, is safe and has minimal risks. Furthermore, orthodontic appliances, such as braces or aligners, are designed to be biocompatible and do not pose a threat to your overall health.
If you want to prevent real health issues like tooth decay or gum disease, it is crucial to maintain good oral hygiene during treatment. That means brushing at least twice a day, flossing daily, and receiving teeth cleanings every 6 months. Regular check-ups with our orthodontists will also ensure that your treatment progresses smoothly without any adverse effects.
Myth #5: Orthodontic Treatment Is Purely Cosmetic 
While undergoing orthodontic treatment does improve the appearance of your smile, it also offers several functional benefits. For instance, properly aligned teeth contribute to better oral health, including improved chewing and speech abilities.
Additionally, orthodontic treatment can help correct a range of bite issues, alleviate jaw pain, and reduce the risk of dental problems like cavities from occurring so frequently. It is important to consult with our orthodontists to determine if treatment is necessary based on your specific dental needs.
Speak With Our Orthodontists
With so much information out there, it can be difficult sometimes to tell what is genuine and what is misleading when it comes to orthodontic treatment. If you want to know how you can directly benefit from wearing braces or clear aligners, we encourage you to have a chat with our orthodontists in Carmel, IN. Call WestClay Orthodontics today at (317) 593-1400 to request an appointment.