Finding the Right Invisalign® Fit for You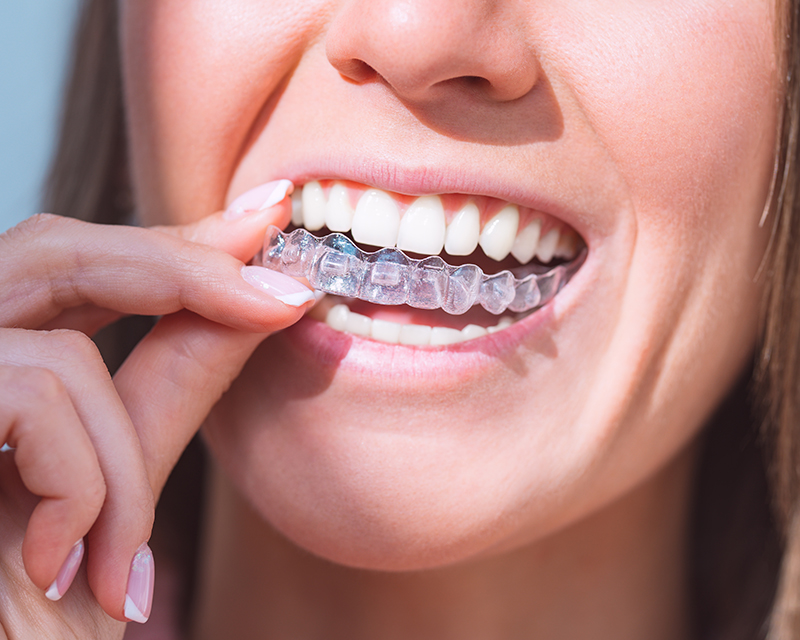 Orthodontic treatment plans differ no matter if you choose metal braces, InBrace®, ceramic braces, or yes, even Invisalign® aligners. The reason? Every person has their own set of dental needs that require special attention from our Carmel, IN, orthodontists.
Here's more about the process of wearing clear aligners and the 5 core types of Invisalign.
Understanding How Invisalign Works
Despite featuring no metal brackets or wires, Invisalign functions much in the same way as traditional braces. For instance, the components of braces apply controlled pressure on the teeth to encourage their movement into a better position.
Invisalign clear aligners are worn over the top and bottom teeth and are also designed to gradually shift your teeth over time. This alternative form of orthodontic treatment is great for teens and adults alike who want to change the appearance of their smile without the "metal mouth" look.
Candidates for Invisalign
As mentioned above, Invisalign can be a good fit for teenage and adult orthodontic patients, but a commitment to treatment is crucial. Because the aligners are removable, some may be tempted to take them out more than they should which can lead to progress delays.
Our orthodontists also recommend that patients interested in wearing clear aligners be diligent about cleaning them regularly in addition to daily toothbrushing and flossing. If ignored, your aligners can accumulate bacteria and possibly stain, thus ruining their nearly invisible appearance.
What Are the Different Varieties of Invisalign? 
Most people who hear about Invisalign think there is only one type, but just like regular metal braces, a one-size-fits-all approach does not work for everyone. Each patient has different dental concerns that need to be personally addressed in a calculated way by Dr. Davila and Dr. Hani.
After reviewing your specific situation and examining your mouth, we will scan your teeth with our iTero® digital scanner to help with the planning stage and eventual creation of your aligners. We'll then use the information gathered from the oral exam and digital scans to choose the right Invisalign type for you.
1. Invisalign Express
Invisalign Express is a great way to quickly fix mild tooth crowding or other issues that tend to be more minor. Your treatment with this type of Invisalign will involve our orthodontists providing you with about 10 sets of aligners and having you wear them for roughly 6 months to achieve ideal alignment.
2. Invisalign i7
Compared to Invisalign Express, Invisalign i7 is an even faster orthodontic solution which consists of 7 aligner sets, hence the name. This method is best for patients who have mild alignment problems and want to finish treatment quickly.
3. Invisalign Lite
If your smile needs more correction than what the Express option entails, we may recommend Invisalign Lite to you instead. This option is still relatively quick but features 14 sets of aligners that patients are to wear over the course of 6 months or more.
4. Invisalign Teen
Designed for teens and young adult patients, this form of Invisalign works best with teeth that are still shifting. While the act of wearing the aligners is the same, Invisalign Teen can feature a helpful "Blue Dot Wear Indicator" on the aligners themselves that fades over time to let patients know when they should change into the next set.
5. Invisalign Full 
Dr. Davila and Dr. Hani will recommend Invisalign Full if you have moderate to complex teeth issues that can still be corrected without traditional metal braces. This comprehensive form of treatment spans up to 18 months and aligners must be worn nearly full-time for desired results.
Ask Our Team About Invisalign Types
Our Invisalign orthodontists in Carmel, IN, never want to put any patient in a box. Not every form of treatment, even those that center around clear aligners, will be the best across the board. Call WestClay Orthodontics at (317) 593-1400 to request an appointment if you're interested in getting started with Invisalign so we find the right fit.