How Are Metal Braces and Invisalign® Different?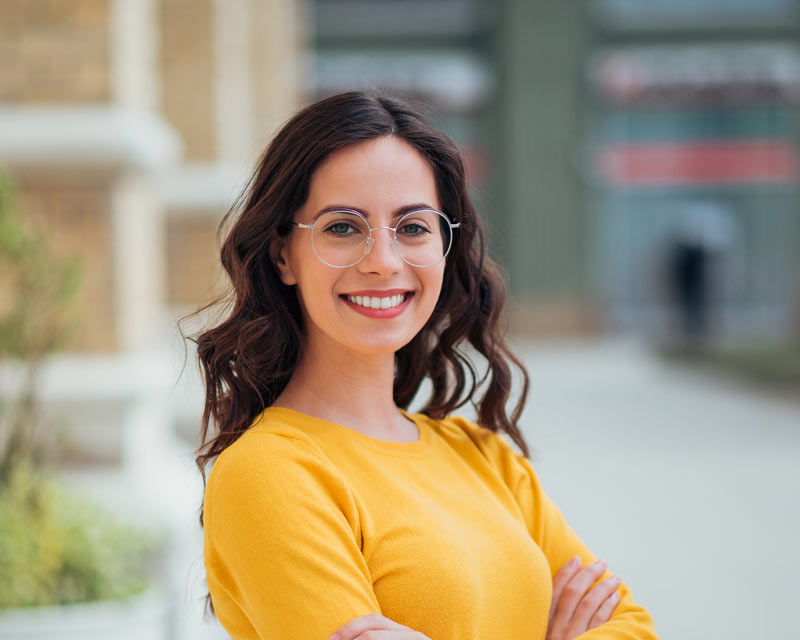 Our Carmel orthodontists understand that not every patient looking to begin orthodontic treatment is interested in metal braces.
Some, whether they are a teen fearful of being called "metal mouth" or a working professional, prefer a subtler solution like Invisalign® clear aligners.
Here's what you need to know about Invisalign and how it stacks up against standard braces.
Invisalign Defined
Invisalign can be described as virtually invisible aligners that are designed to gradually straighten teeth and adjust a patient's bite over time. This alternative to traditional metal braces is perfect for individuals looking for straight, healthy teeth without the hassle of metal wires or brackets.
How Invisalign Straightens Teeth
Despite their clear appearance, Invisalign aligners work similarly to traditional braces. The top and bottom aligners fit right over your teeth and carefully apply controlled movement to ensure they are moved into a better position. No noticeable wires are needed, and the aligners are removable to allow for unrestricted eating and oral care.
After you have been deemed a proper candidate, we will take digital impressions of your teeth. This impression technology eliminates the need for any mess, goop, or gagging and instead creates complete 3D images of your teeth in minutes.
The scans collected are then sent to the Invisalign lab for aligner production. Technicians there will determine the most efficient set of movements to achieve ideal alignment. A series of clear aligners are fabricated and sent back to our Carmel orthodontics office for you to begin using.
Who Is Invisalign For?
Our orthodontists will need to complete a comprehensive exam before determining whether you are an eligible candidate for Invisalign. Teenagers and adults are welcome to try this form of treatment but must commit to the process to avoid incomplete results or complications.
Though they are removable, aligners must be worn for at least 20-22 hours each day. You should only take them out to brush, floss, drink, and eat. Many patients appreciate the control they have with Invisalign compared to metal braces, but if instructions are not followed, corrections may be necessary.
Still interested in discreet treatment but don't think you can commit to using aligners? Our orthodontists can recommend other options like InBrace® or ceramic braces.
Key Invisalign Benefits
When compared to traditional braces with metal wires and brackets, Invisalign has unique perks of its own. The decision to pursue Invisalign treatment is entirely up to you but if you've ever been put off by the thought of metal braces, aligners may be the solution.
A few benefits of Invisalign to consider include:
Aligners are subtle, comfortable to wear, and nearly invisible to family, friends, and co-workers.
You can remove the aligners to eat, drink, brush, or floss.
You have the freedom to enjoy an unrestricted diet; no need to avoid sticky or chewy foods.
There are no adjustments needed; simply put in the next aligner in the series when instructed.
It is easier to practice oral hygiene thanks to the ability to remove the aligners.
Length of Treatment – How Long Do I Wear Aligners?
Treatment time varies per patient but on average, individuals can see desired results in 12 months or less. It is important to remember that every patient is different, and your treatment could take longer than someone else's depending how much correction is necessary.
Each set of individually fabricated aligners must be worn for a few weeks. After that time has passed, you'll proceed to the next set of aligners in the series and continue this process until our orthodontists see that your teeth have reached ideal alignment.
Make an Appointment
Everyone should be able to achieve their smile dreams with orthodontic treatment that suits their needs and fits their lifestyle. That is why our orthodontists serving Carmel, IN and Greater Indianapolis are proud to offer Invisalign clear aligners amongst our other services. If you're interested in getting started with Invisalign, call WestClay Orthodontics today at (317) 593-1400 to request an appointment.